That looks awesome Ryoko! Can't wait to see it.
OK, me and demexiffie have been working on this Goku wig and both the wig and our relationship seem to have survived intact XD
Here's the wig before cutting with the wire template in.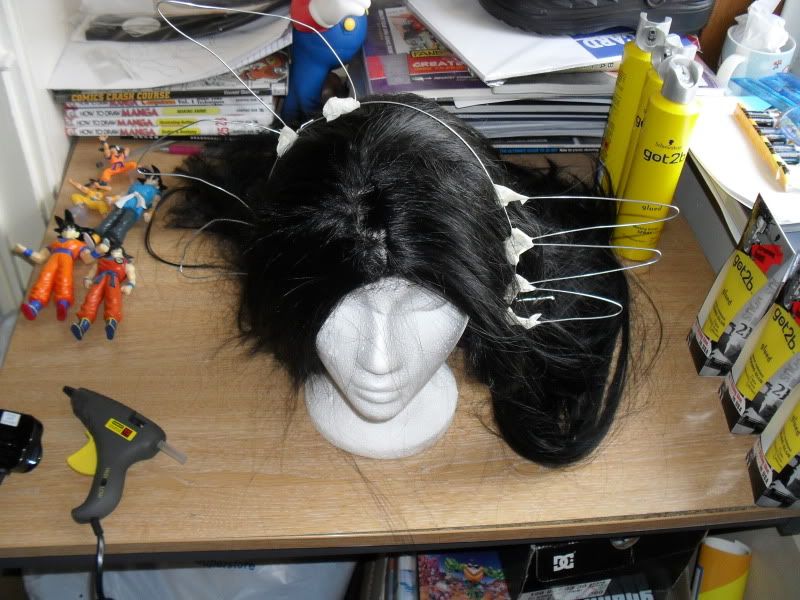 Here it is again having been cut with all the strands we cut off in wefts.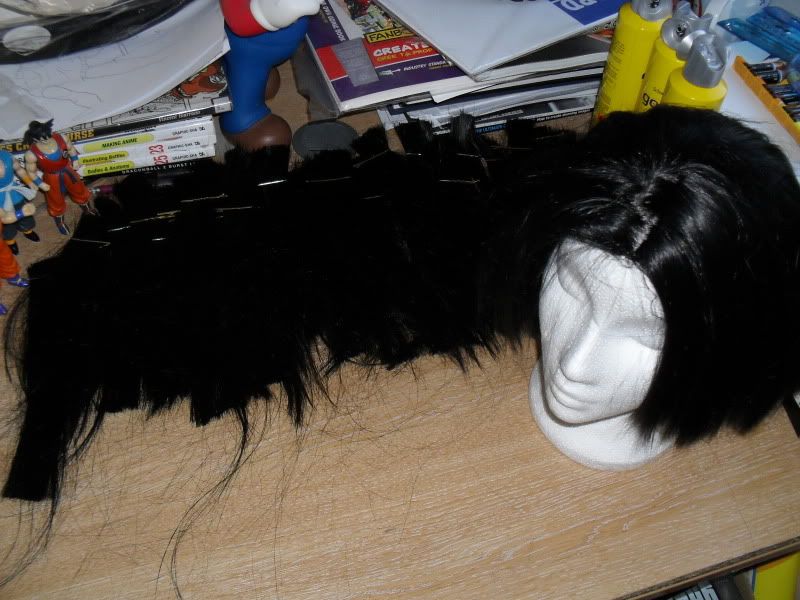 Now we hafta shape the base wig (somehow) and hotglue these wefts to the wig netting and start using this spiking glue and hairspray.
Starting to feel a LOT more optimistic about this costume now.
Wish us luck.